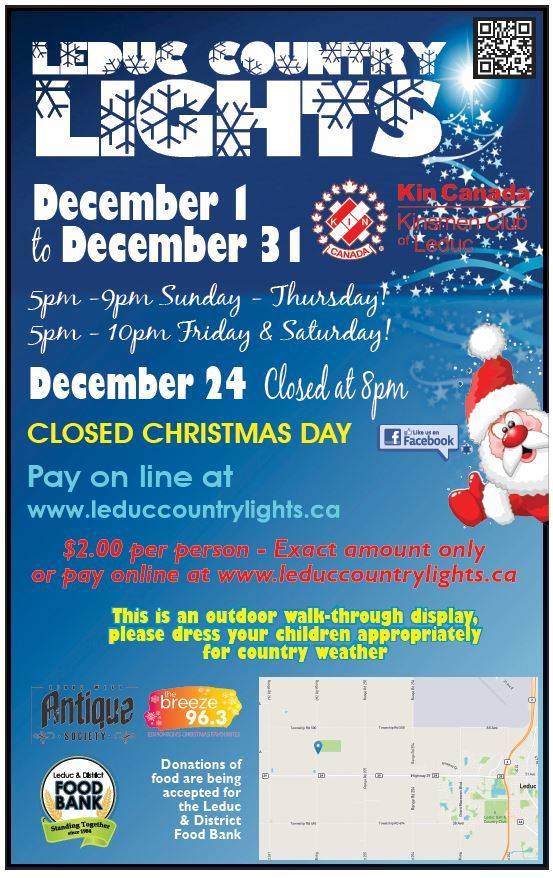 Leduc Country Lights - LWAS with the Kinsmen Club of Leduc are pleased to present the Leduc Country Lights - December 1, 2022-December 31, 2022 from 5 PM-9PM daily and 5 PM-10PM on Fridays and Saturdays (Closed December 24, 2022 at 8PM and Closed Christmas Day).  Cost is $2 per person. 
Saturday, December 9, 2023 starting at 5 pm we will be hosting the Country Christmas Convoy.
History of Leduc Country Lights
In 2018 the family behind Leduc Country Lights announced it was their final season hosting the brilliant Christmas display that had delighted guests for a decade. Now, another group has stepped forward to allow the tradition to live on. The Ruel family has donated all their lights and decorations to the Kinsmen Club of Leduc, which will set up the display in a new home - the Leduc West Antique Society outdoor heritage museum.