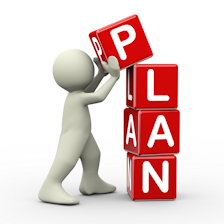 Strategic Planning - Your chance to weigh in!
Friday, January 27, 2023
One of the key goals the Board has identified for 2023 is the development of a Strategic Plan for the society. This will provide a roadmap for our facilities and activities and will help us define our goals moving forward.  
 
On Saturday, January 28th, we are holding our first strategic planning session in an effort to help define the Society's activities for the next several years. This will be an opportunity for you to participate in the planning process and bring your ideas and thoughts forward to the strategic planning team.
The session will be held at the Leduc County Centre beginning at 10:00am with lunch provided.  Address:  101 - 1101 5 St.. Leduc.
If you are interested in attending please RSVP to this email with your name and email address so we can let the facilitators know how many people to expect. There is a limit to the numbers so if you are interested in attending please don't wait to pre-register.
We are also interested in hearing your thoughts on future displays, activities, and events that you would like to see incorporated into our future.  If you are not able to join us for this session please drop us an email with your thoughts!  You can send your info to us at:
info@leducwestantique.com
at any time.