2017 LWAS Fall Harvest
 Monday, September 04, 2017 LWAS
Join us for an exciting day of interactive demonstrations, featuring antique farm equipment. All of our restored and replica buildings will be open for you to explore. You'll be amazed at the collection of artifacts displayed throughout the park.
The Provincial Antique Tractor Pull Championships are always a highlight of the Country Harvest. You won't want to miss the show as expert tractor pullers from all over Alberta compete in different weight categories.
There will be a concession on site operating throughout the day.
8:00 a.m.   Pancake Breakfast - $5.00
10:00 a.m. Tractor Pulls, Historic Buildings Open for Tours, Vendors Open, Sawmill Demonstration
10:30 a.m. Cinnamon Buns baked in Clay Oven - $5
10:30 a.m. Plowing Demonstration
11:00 a.m. Threshing & Baling Demonstration
12:00 a.m. Pizza Baked in Clay Oven - $5
2:30 p.m.  Plowing Demonstration
3:00 p.m. Threshing & Baling Demonstration
4:30 p.m. Vendors Close
There are ongoing demonstrations throughout the day: Blacksmith Shop, Edmonton Power Historical Foundation
The Jigger train and Barrel train will be operating from 10 a.m. for rides.
 
Admission: Adults (13+) - $8
                   Youth (6 - 12) - $5
                   5 and under are free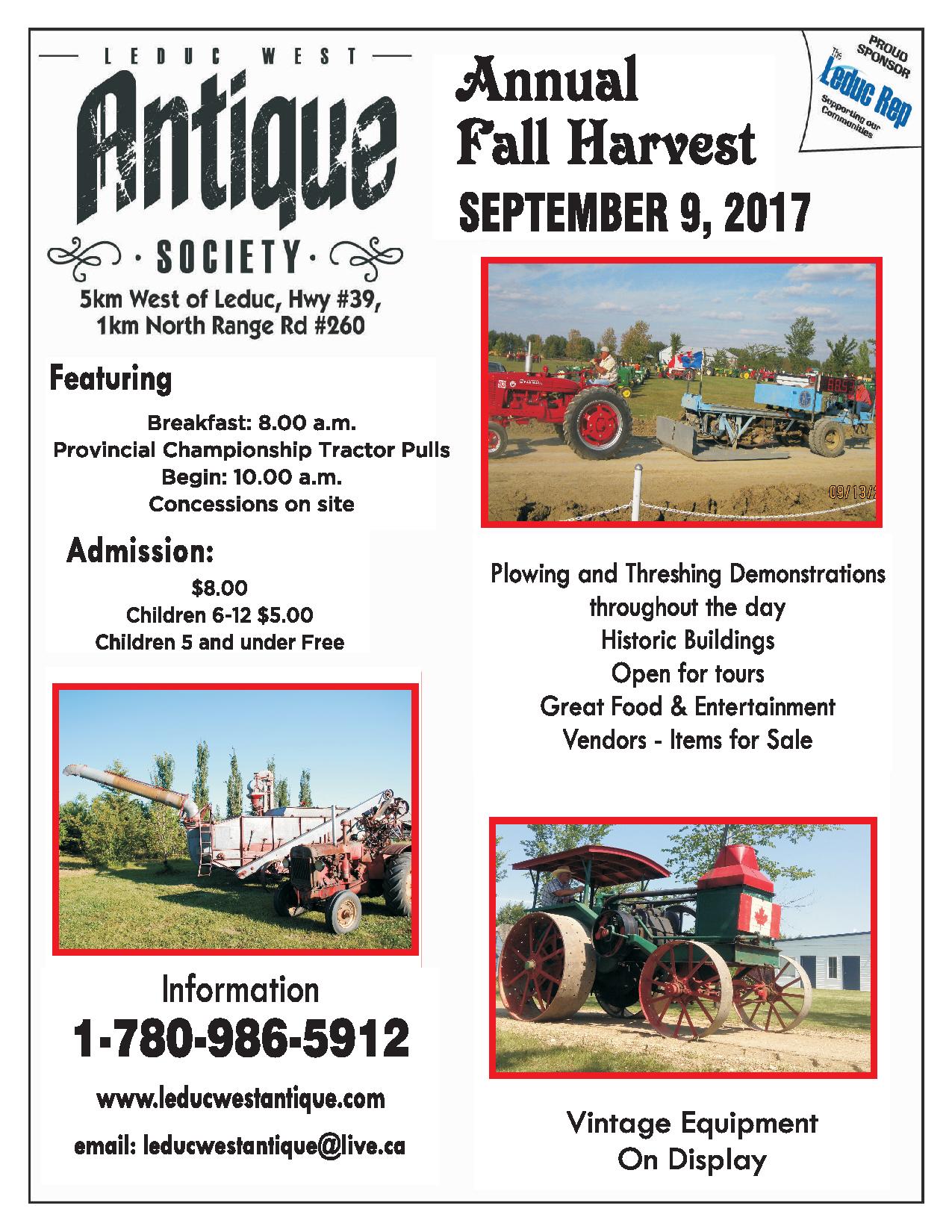 ---