2018 Country Harvest
September 15, 2018 - Leduc West Antique Society Fall Harvest and Tractor Pull
Individuals who have placed 1st, 2nd or 3rd at Pulls in the Province are welcome to participate.  
We use the honour system, so if you have not qualified, you can not pull.
Details to follow.
28th Annual Exposition - July 21 & 22, 2018 - featuring minneapolis moline tractors and equipment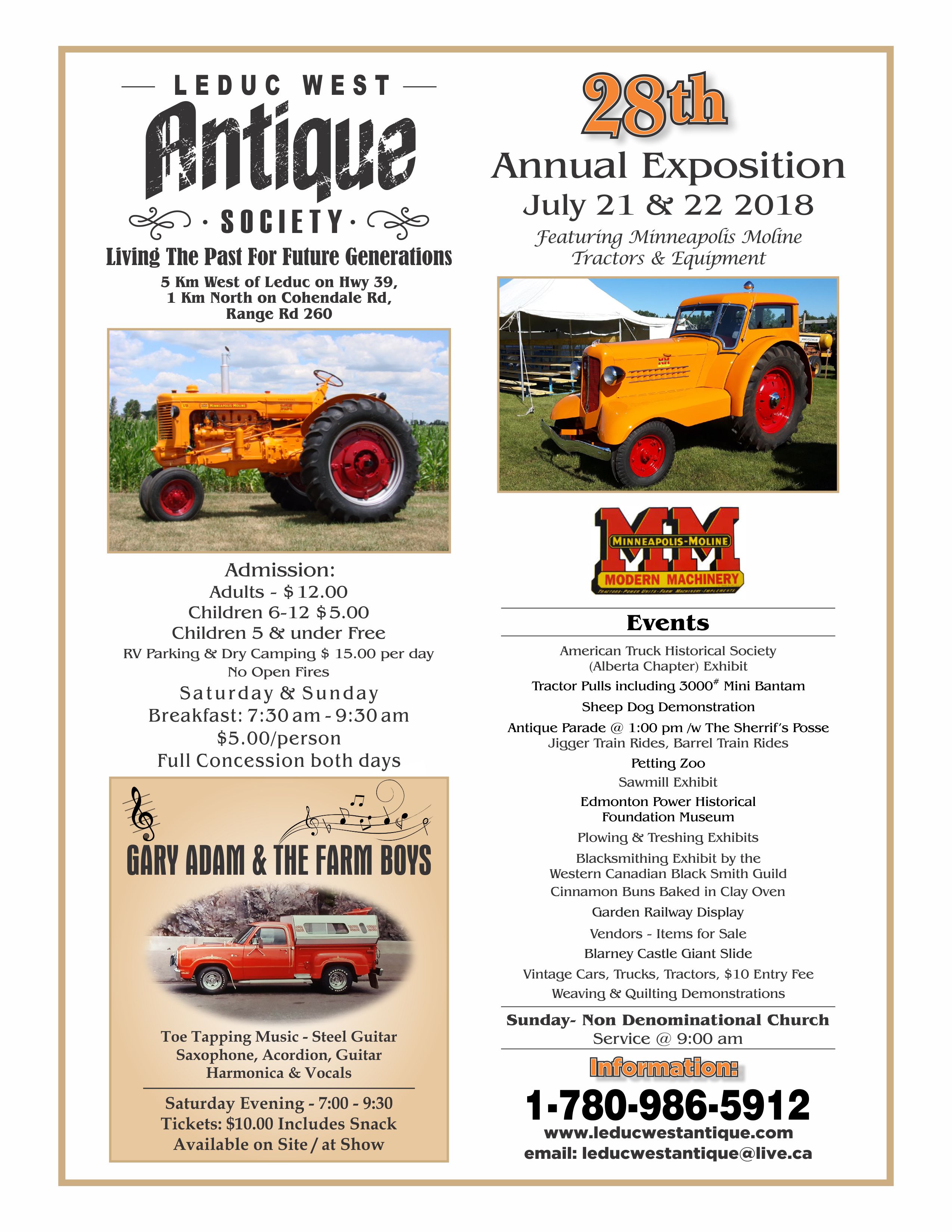 Swap Meet & Tractor Pull - Saturday, May 26, 2018
​​Vendors selling collectibles, antiques, memorabilia, arts & crafts, tractors and equipment, car & truck parts, and MORE!
​Tractor Pulls - 1960 & older - start @ 10:00 aM
Breakfast @ 8:00 AM - Concession open
​Look for our advertisement in the Leduc Representative and the Leduc-Wetaskiwin County Market!
The events for 2018 are:   May 26, 2018 :            Swap Meet & Tractor Pull
                                            July 21 & 22, 2018:     28th Annual Exposition - Featuring Minneapolis Moline Tractors & Equipment
                                           September 15, 2018:    Fall Harvest & Tractor Pull
Museum puts local history at your fingertips
Events showcase vintage farm tools and techniques
Leduc West Antique Society loves to host great events that bring the community together. You are invited to join them for the annual May Tractor Pull and Swap Meet, the July Exposition and the Country Harvest in September.
Every event LWAS hosts offers something for the whole family to enjoy, as well as a chance to tour the park and take in the historic and replica buildings, the many antiques and collectibles on display and demonstrations of tools and techniques that are rarely practiced any more.
If you've got something to sell, LWAS welcomes vendors with all kinds of home made goods, produce and food items. Contact the society for more information.
The events for 2017 are:   May 20, 2017 :            Swap Meet & Tractor Pull
                                            July 22 & 23, 2017:     27th Annual Exposition - Featuring Rumley
                                                                                  http://www.leducwestantique.com/?content/july-annual-exposition.html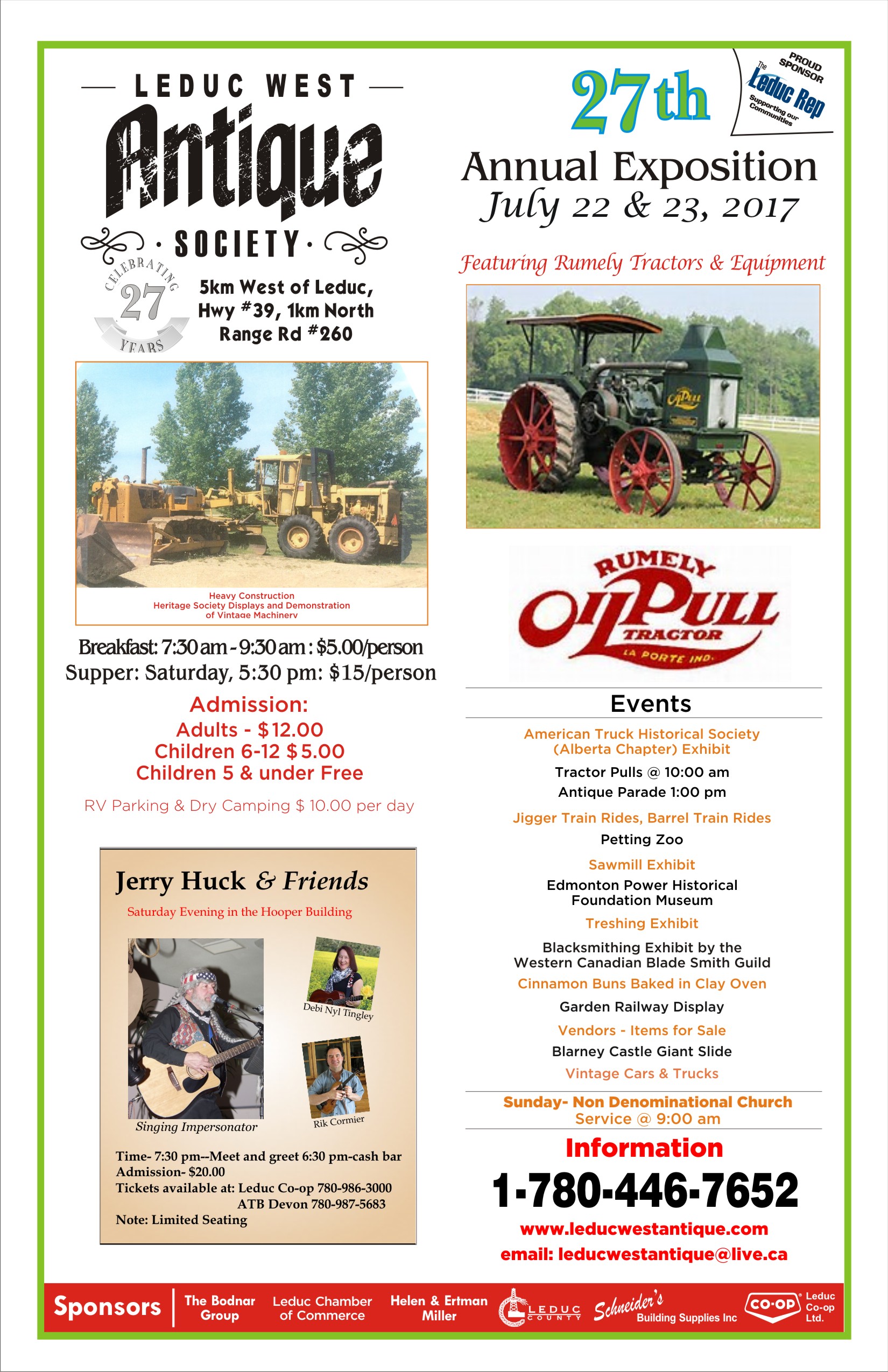 September 9, 2017:   Fall Harvest & Tractor Pull